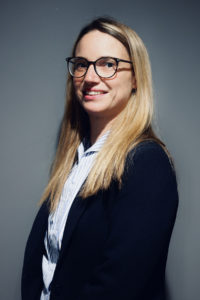 ---
Curriculum
15 years of experience in the field of human resources, organisational psychology and occupational health in complex and demanding organisations (multinationals and SMEs) with almost 10 years of experience in managing oprerational HR teams. Holder of a Master's degree in organizational psychology and the Post graduate HR certification – Swiss « brevet fédéral ».
Fields of Intervention
Support, advice and bringing solutions in all operational and strategic HR areas. Implementation and reshaping of HR structures, creation and revision of HR policies, regulations and processes. HR team managementz and implementation of agile solutions to help the RH function becoming a true startegic partner for organizations – simolification and digitalisation of administrative processes by placing human capital and emotional intelligence in the heart of operations.
Working languages
English and french